Friends, my favorite part of the holiday season is an advent calendar. Now that I've finally gotten the creative energy to produce tutorials, that's just what I'm going to do for these things that I love! I ran to Joann's and grabbed some felt and fabric and put this not-so-little advent calendar together. It was really easy and is actually a fast sew when you're not taking pictures for a tutorial!
DIY Advent Calendar
Materials:
Accuquilt GO! Fabric cutter
4 3/4 Accuquilt GO! Die cut
Vinyl
Sewing machine
Iron
Pins
Twine
Directions:
Cut felt fabric to 36″ x 48″. This is going to be the background for the advent calendar.
If using the Accuquilt GO cutter, cut out 25 squares from the fabric. If you aren't using the Accuquilt cutter, you can use one of these quilt cutters or just a ruler and rotary cutter.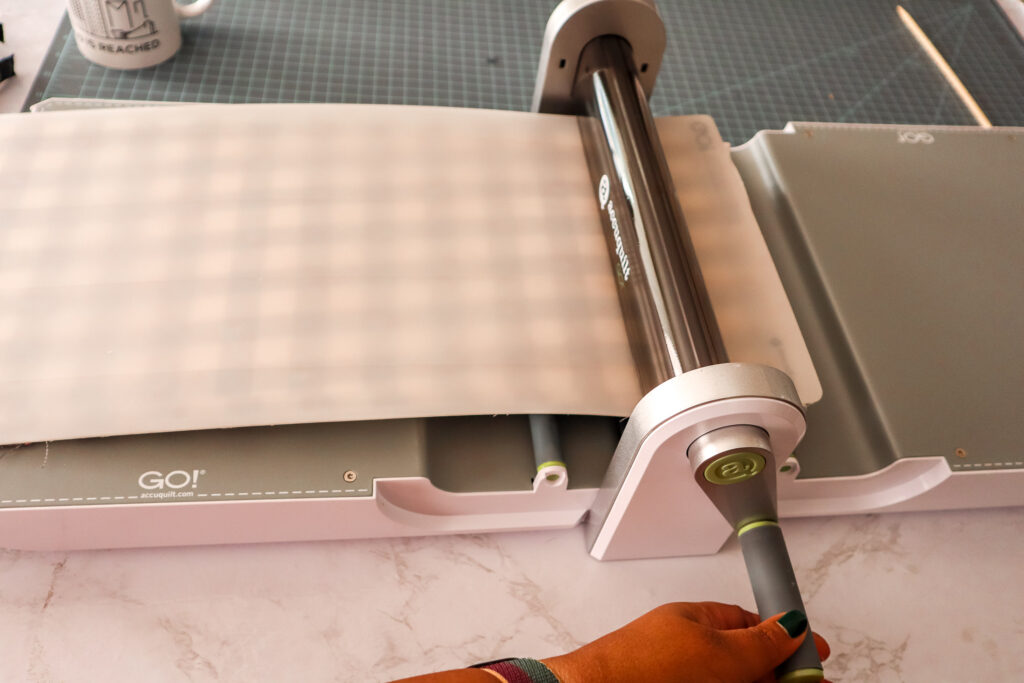 Iron a memory hem around the 25 squares. I used 1/2 inch all the way around.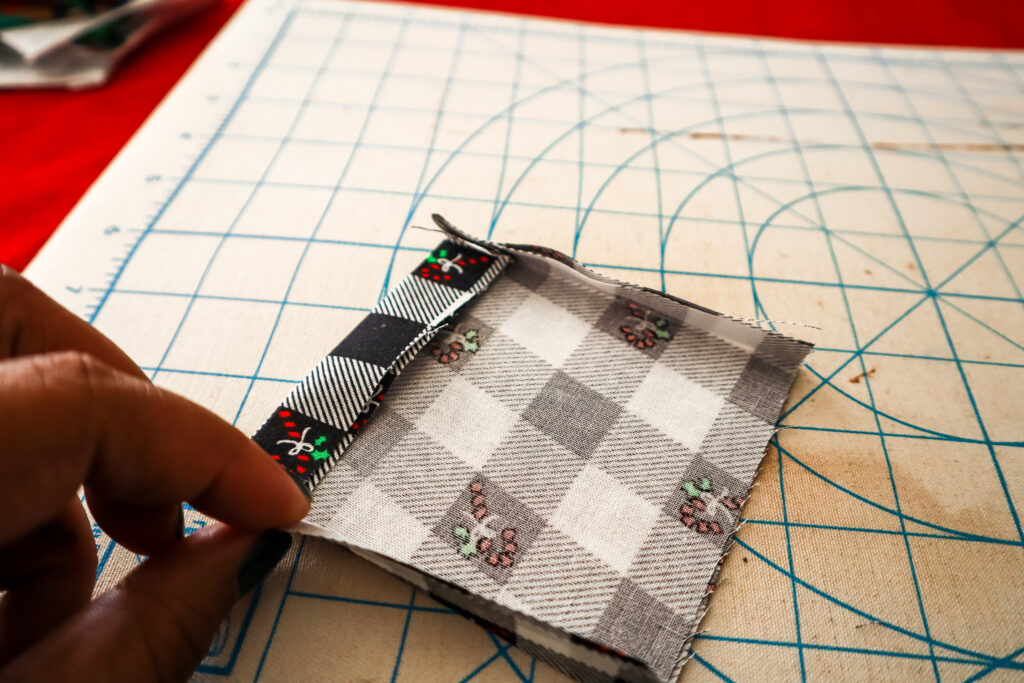 Layout the squares in a way that fits on the felt. I decided to line mine up 5 x 5 in a portrait layout.
Pin the squares in places so they don't move as you sew.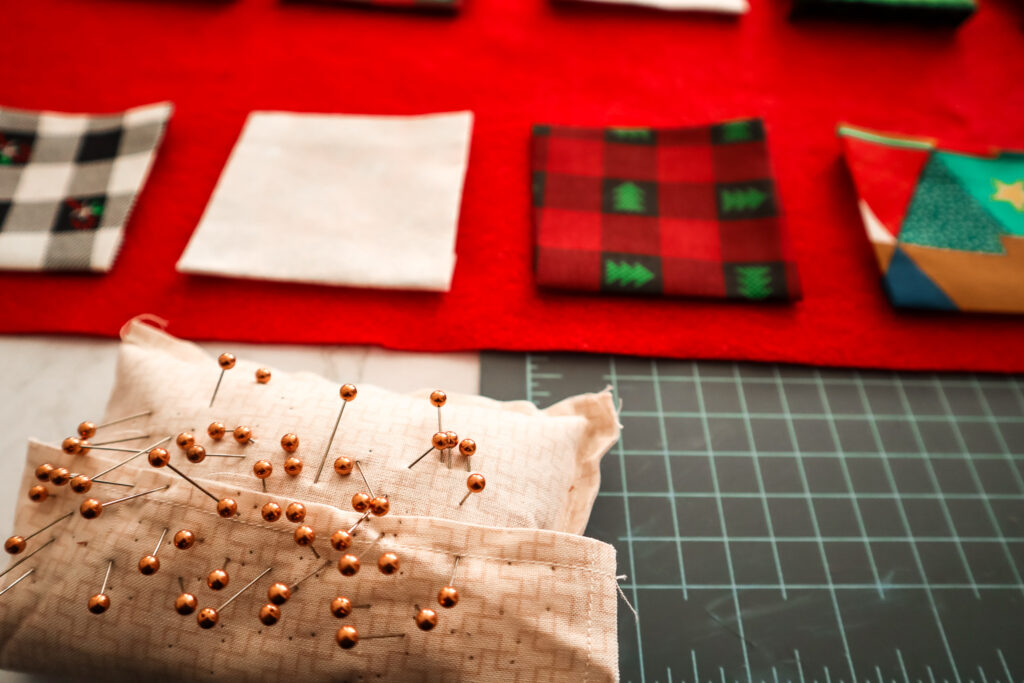 Sew around 3 of the sides creating a pocket on each of the squares.
In the Cricut Design Software, choose or create a header for your advent calendar. I went with this Happy Holidays that is part of the paid subscription.
Using a contrasting colored heat transfer vinyl (HTV), cut using your Cricut.
Cut the numbers out as well. I just used a bold font and typed them out myself. I used a glitter HTV.
Using the heat press, adhere the vinyl to the fabric and felt.
Fold the top of the felt down an inch and iron creating a memory hem.
Cut and adhere the interfacing to this 1-inch area.
Fold the sides in and cut a hole to thread the twine through.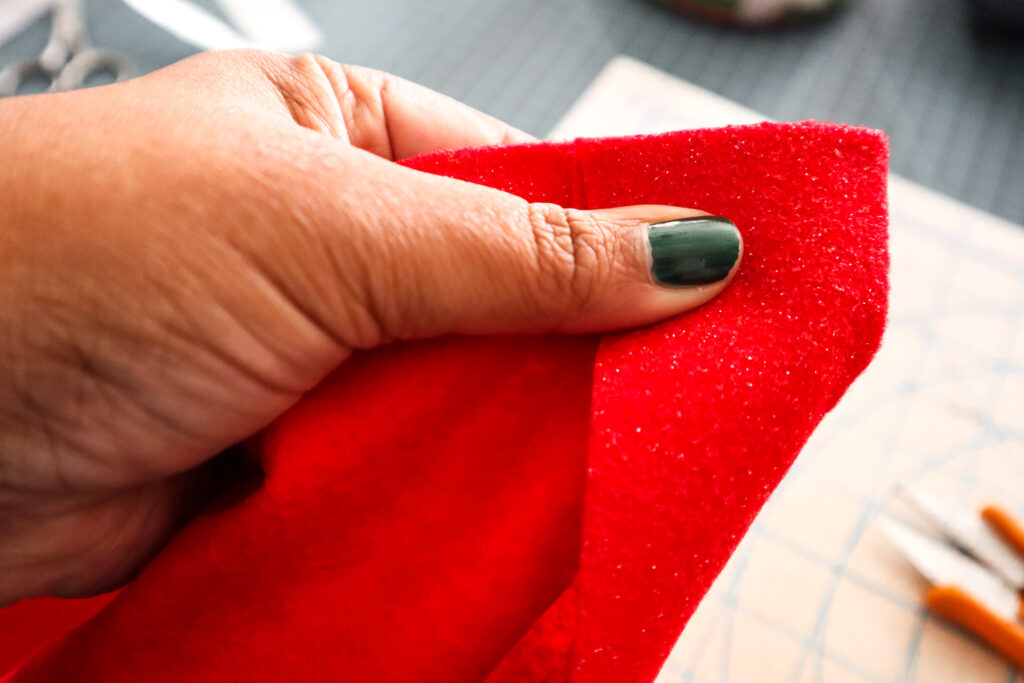 Measure 54 inches of twine.
Thread through and tie off on each side.
Now it's time to stuff your advent calendar!!!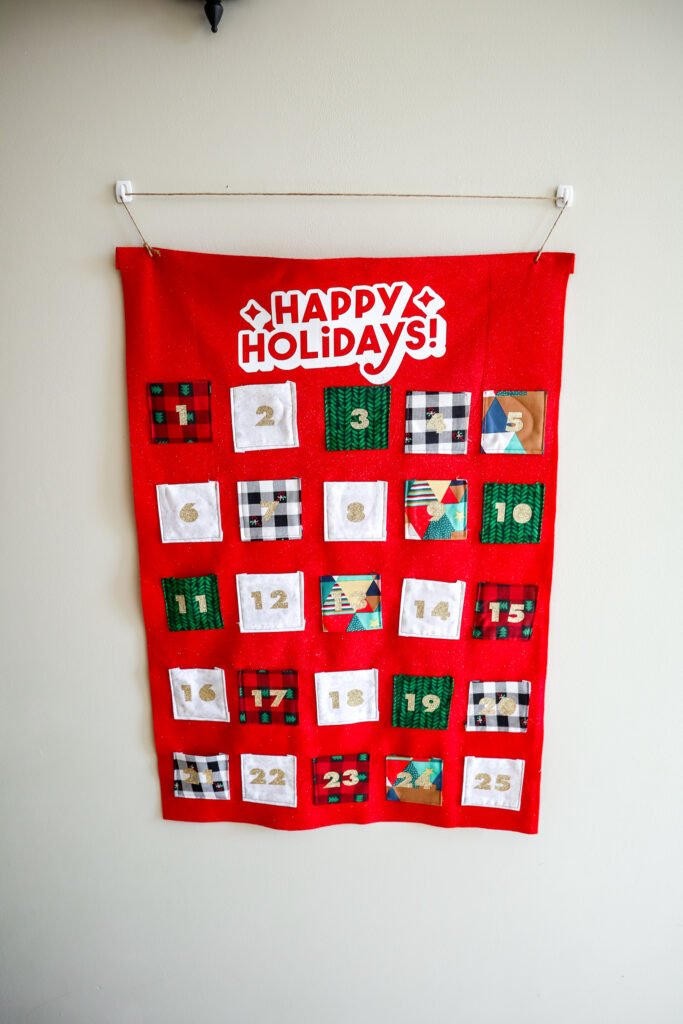 Advent Calendar Stuffers
Check out this listing of 75 things to fill your advent calendars with. This listing includes items for kids, adults, and all genders so no one gets left out!
Tag me on Instagram at @needleandthebelle when you make yours!