**This post contains affiliate links. Using these links costs you nothing but pays me a little something so thank you for using them!**
Yesterday I was really feeling myself and sewing. I made 3 pieces to add to my wardrobe and all 3 were timeless classics. And one of them was free! Yep! Helen's Closet just released the Luna Tank this week.
**Fan-girl moment**
I LOVE LOVE LOVE Helen, the designer behind Helen's Closet. Her newsletters and round-ups of the new patterns that have dropped recently are my absolute fave. Oh, and she had me on her super dope podcast too. Yeah, I'm a fan.
Helen's Closet Luna Tank
Ok. Let's get into this pattern. When I saw it on Helen when she shared her new piece on Instagram, I knew I had to have it. I don't know what material she used–a rayon blend maybe–but it immediately convinced me I had to have it. This tank is a really flowy and summery staple. It comes in two lengths–a crop and shirt.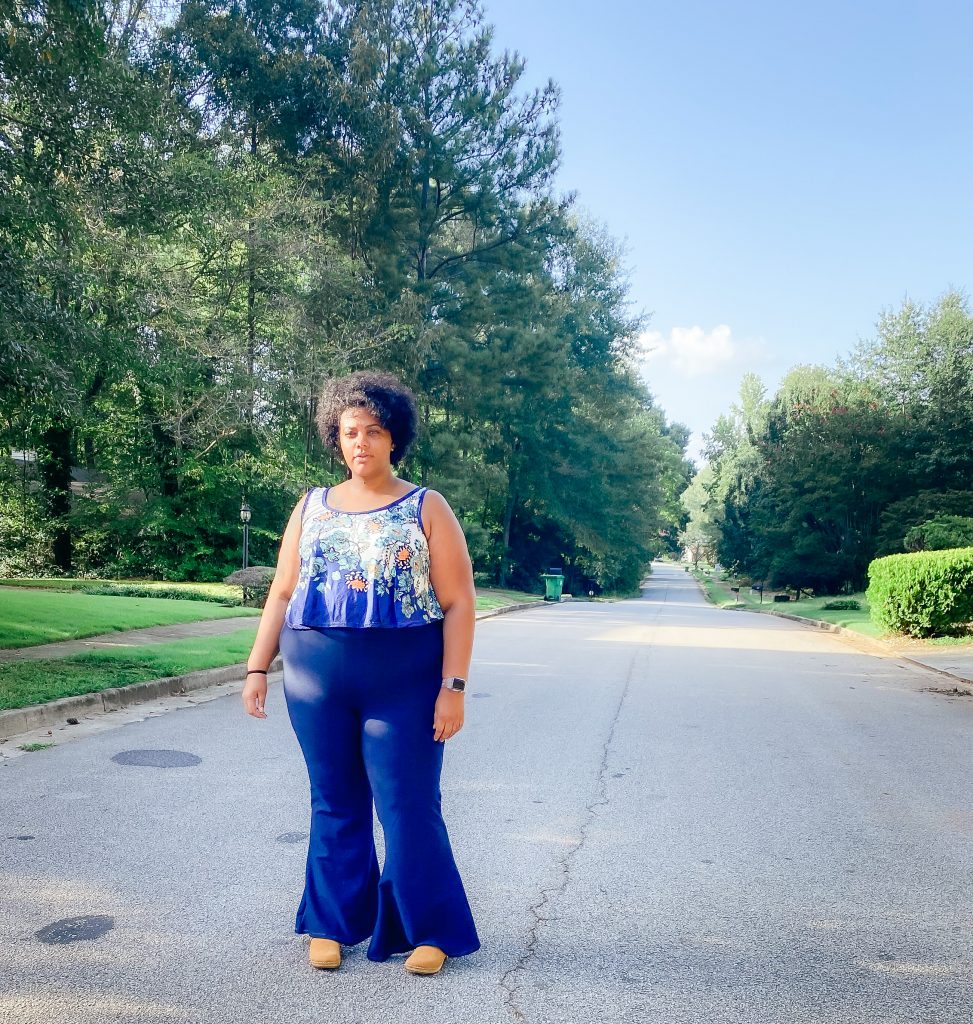 Size-wise it's pretty inclusive. It goes from 0-30. The pattern is only 13 pages and 3 pieces since the same piece is used for the front and the back–these are my fave because it makes cutting so much easier. Instead of banding, this tank uses binding to give it a polished finish though I think you could get away with bands if binding isn't your thing.
Fabric
With it being a flowy tank, the fabric choices range from things like bamboo, ITY, rayon blends, modal and the like–something with good drape is a must. I just a double bordered ITY that I fell in love with from Freckle Fabrics. I used to never sew with ITY because I had a bad experience earlier on in my sewing journey. Now? I'm kicking myself.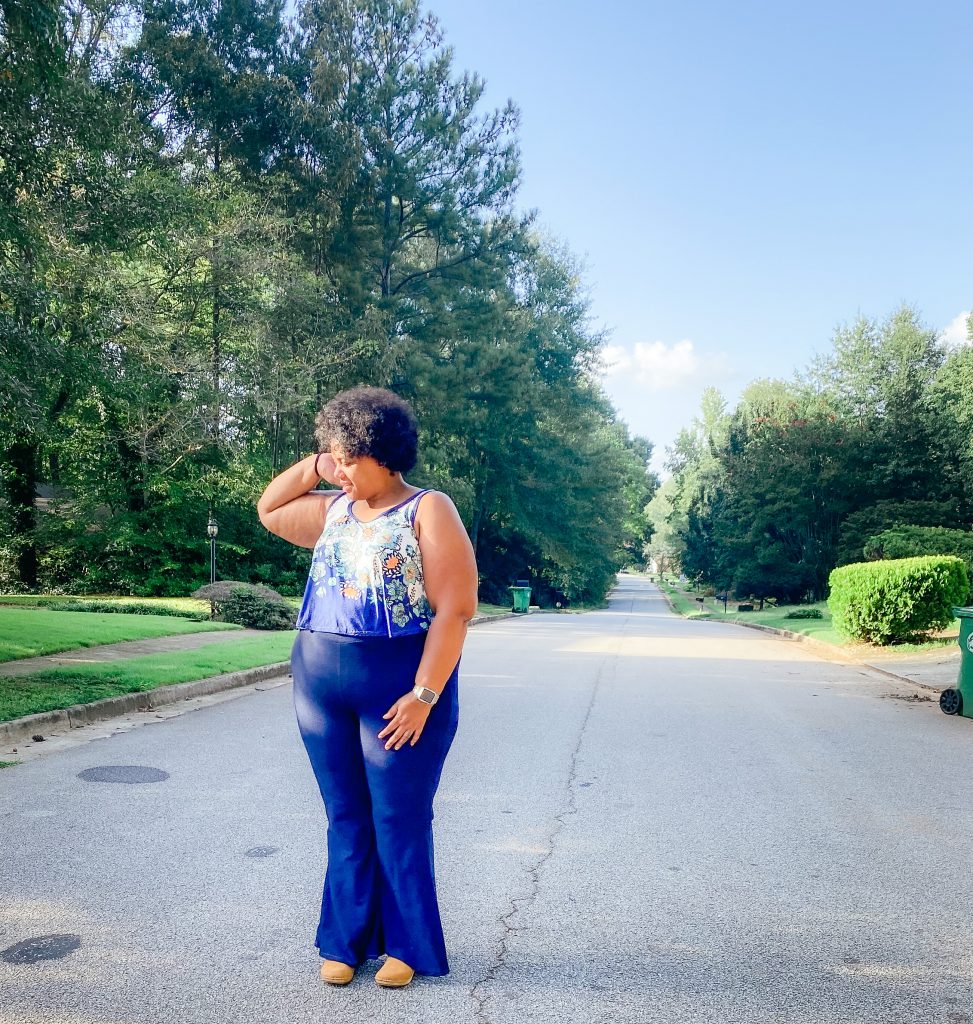 Styling
The minute I saw this, I knew that it had to go with some Bailey Bell Bottoms from Made for Mermaids. I deepened the crotch curve here and added 2 inches in height to the waistband to give me a higher waistband with no wrinkles. Naturally, clogs finished the look. I didn't put on jewelry but I think a long, statement necklace and oversized post earrings would be perfect.
Rating
I love love love this pattern. For it to be a freebie, I really think Helen blew this out of the water. It's super easy and fast to sew.
5 out of 5 needles from me.