This post contains affiliate links so click away!
Guys. It's my favorite time of the year. It's boots and hoodie season!!! So why is this big? Because Ellie & Mac have a new hoodie that they just released!!!
Game Time Hoodie by Ellie And Mac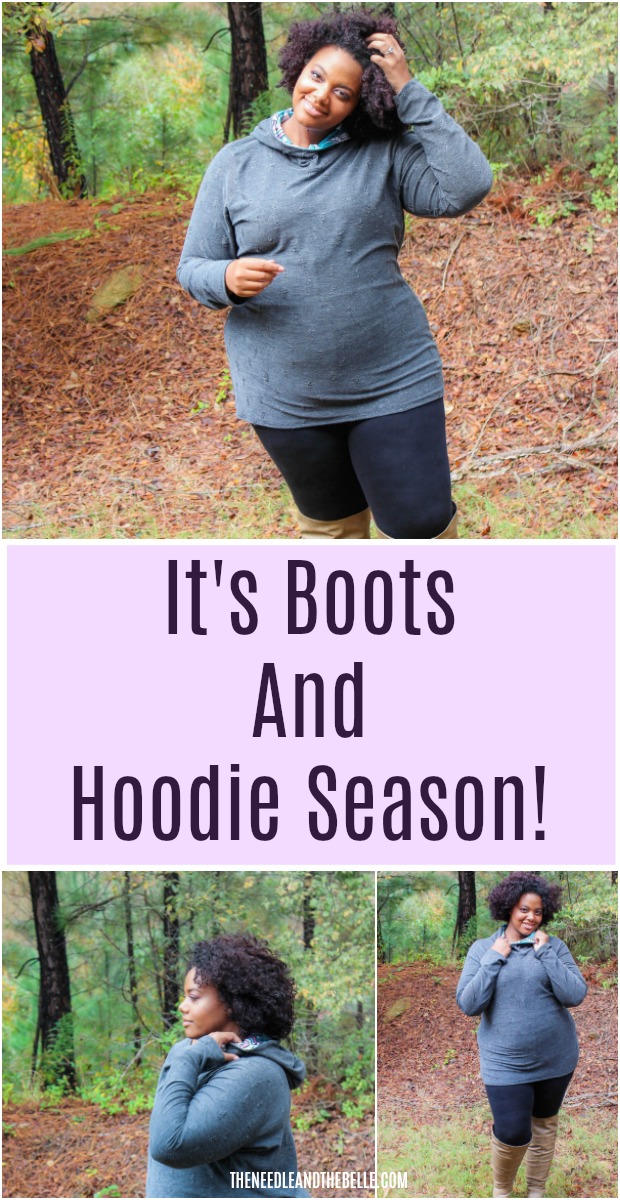 This is not your typical hoodie as the construction is way easier. Complete honesty: I suck at lining the hood up correctly on normal hoodies–we all have our weaknesses, right? Well that hoodie thing is mine which is why I've only made on in the past. But the Game Time Hoodie goes on super easy and is similar to a neckband. This pattern also features a tutorial to making a faux drawstring too!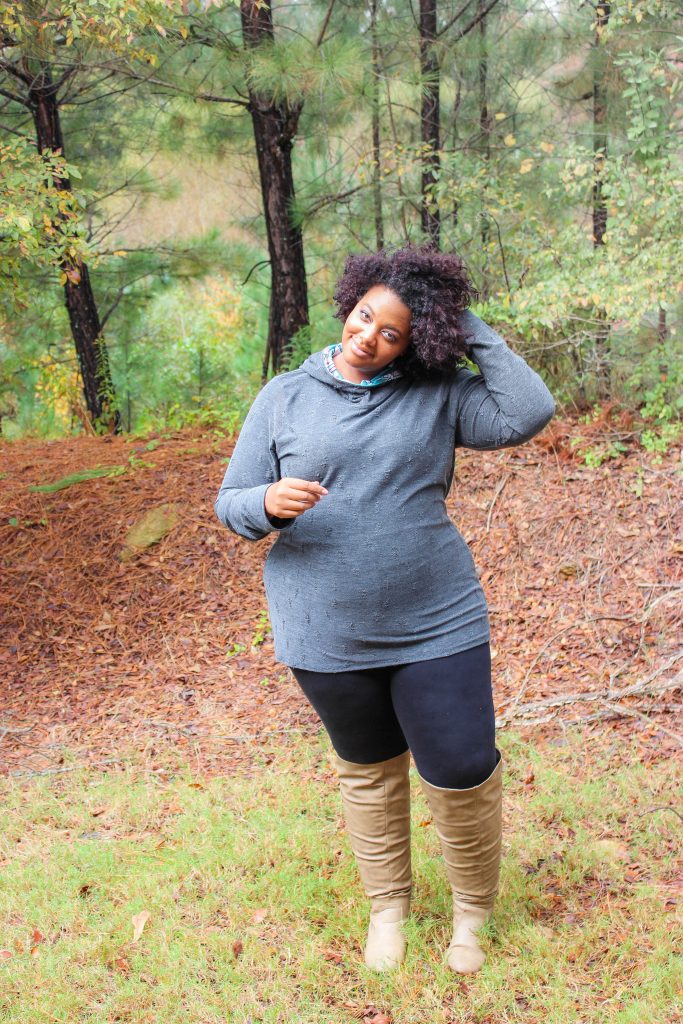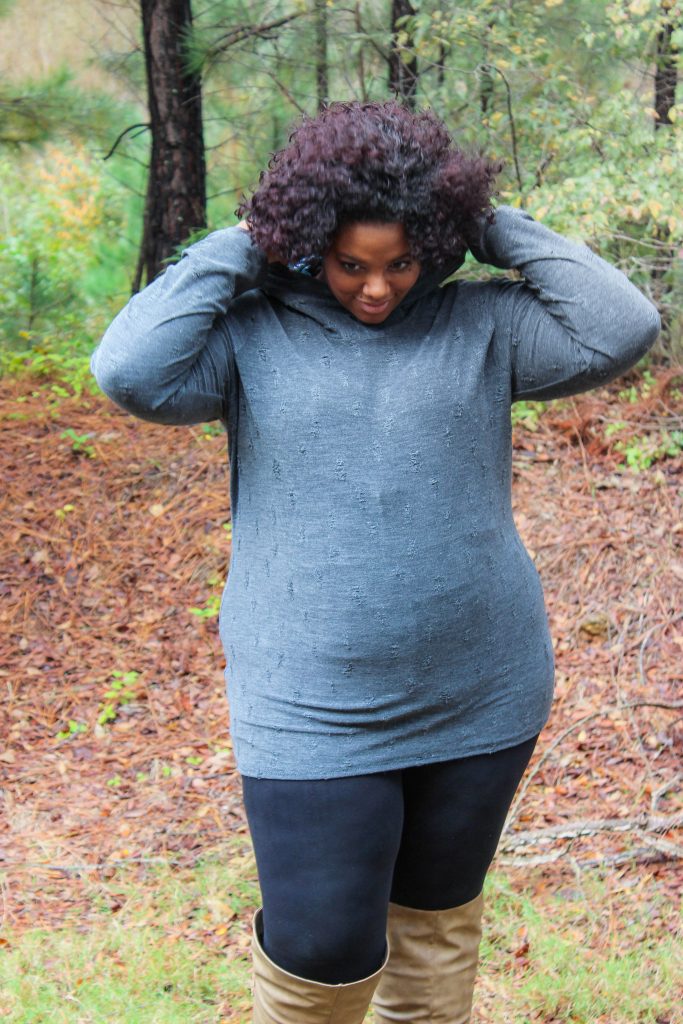 Pattern Construction
Ellie & Mac now has no trim pages so piecing things together was a breeze. There are only 6 pieces for the pattern and it took maybe 45 minutes to put together. There's no band on the bottom or sleeves though there is an option to create a thumb-hole.
Styling
I love this hoodie and so far the feedback has been great for it. I love that this can be dressed down with joggers or leggings and look equally as good with jeans. Fabric choice really makes this hoodie versatile since it doesn't have a sweatshirt cut.
Fabric
I used a distressed triblend from Allielaine in Abbyville which can be found here. When I tell you that I never want to take this hoodie off, I mean it. I think I need to make my next one in some French Terry!
Rating
This pattern definitely gets rated a five out of five needles as it is super easy to put together and really comfortable to wear everywhere.
Are you excited about boots and hoodie season? Do you have a go-to hoodie pattern?
Love this pattern? Be sure to grab yours here: