**Affiliate links have been used in this post. I make a small percentage from your purchases when you click them.
It's funny, looking at pictures you would never know that I'm super insecure with my body–I'm working on it though! Last month I lost a whopping 10lbs and I'm celebrating the work that my body did by showing a little skin in Ellie & Mac's newest pattern the Be The Leader Top.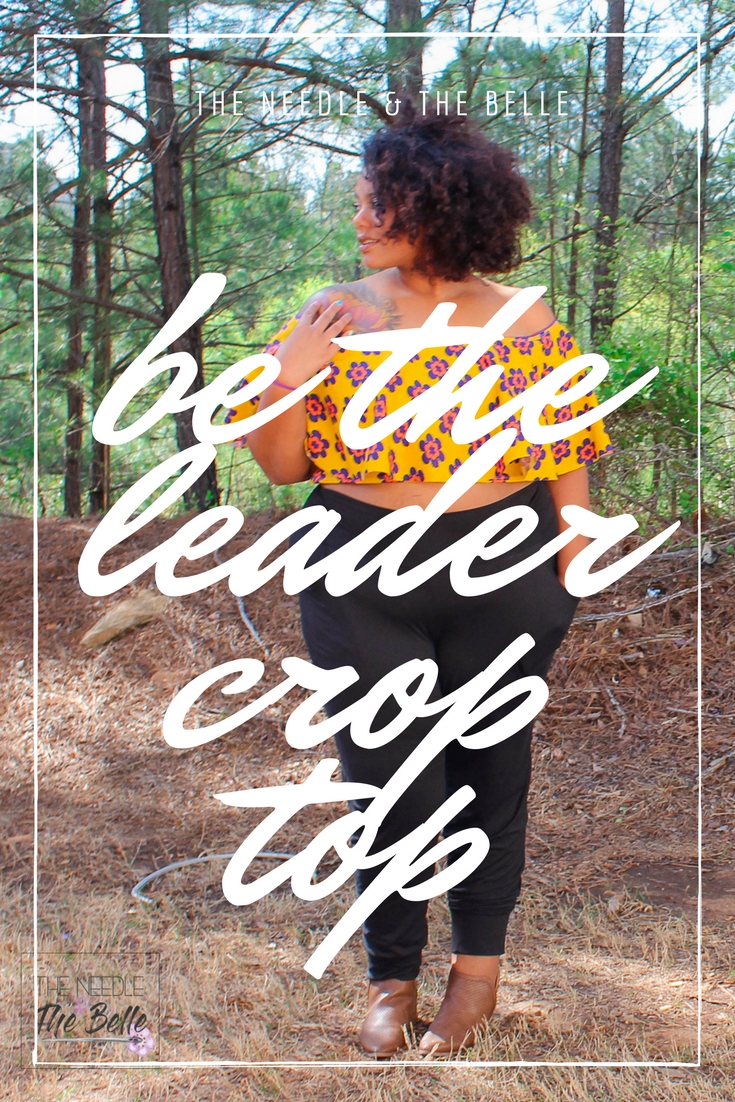 Ellie & Mac's Be The Leader Crop Top
There are many different options that come along with this pattern but this short sleeved crop top is literally what I'm dreaming about for the summer heat. It's perfection. The pattern also has the shirt and tunic lengths as well as long sleeves. This pattern is unique in that it also offers different lengths for the flounce. This is perfect especially if you're petite and don't want to drown in flounce lol!!!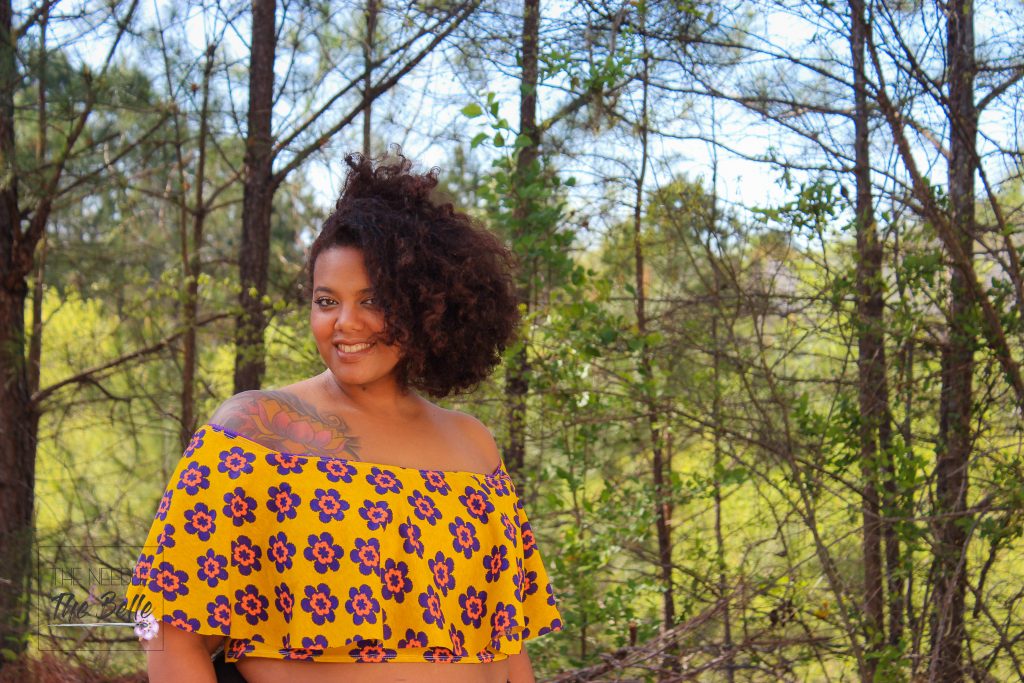 Pattern Construction
Super easy. This pattern only requires you cut out 3 pieces essentially: the flounce, bodice and sleeves. The bodice and sleeves use the same pieces so boom, super easy. With patterns like this I tend to line up my fabric and just cut both pieces at once. To do this, you need super sharp shears. This top is literally a 20 min make though.
**Note: Because I used picot elastic I did not make a casing for my elastic. What I did was the following:
Construct bodice per instructions.
Serge flounce to bodice.
Place picot elastic right side facing my ride side of fabric and serge.
Flip the picot elastic down and then top stitch.
Doing it this way gives a cleaner look in my opinion.
Fabric & Styling
The sky is literally the limit with this pattern. I used a fabric that had about 25% stretch in it because I thought the colors were perfect. This pattern is for knits though. Something drapey like a Rayon blend would be beautiful. I plan on doing one in a jersey knit as well. Because I'm still a work in progress, I paired my crop top with high-waisted joggers. These are the Mama Lexi joggers from M4M that I hacked using the waistband from the Fusion leggings from Petite Stitchery. That waistband fits me like a dream!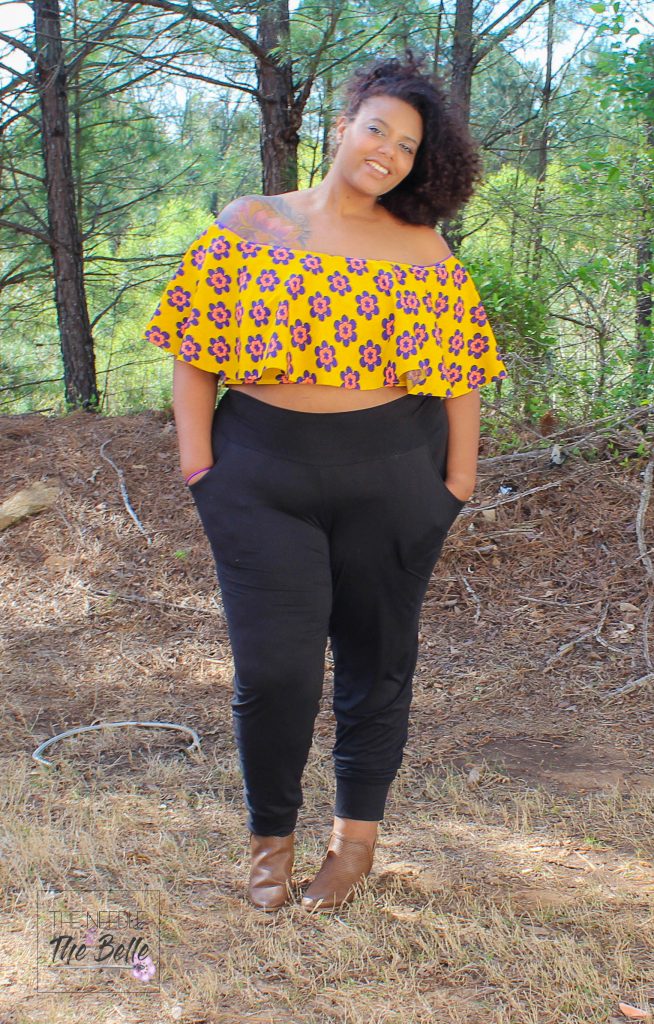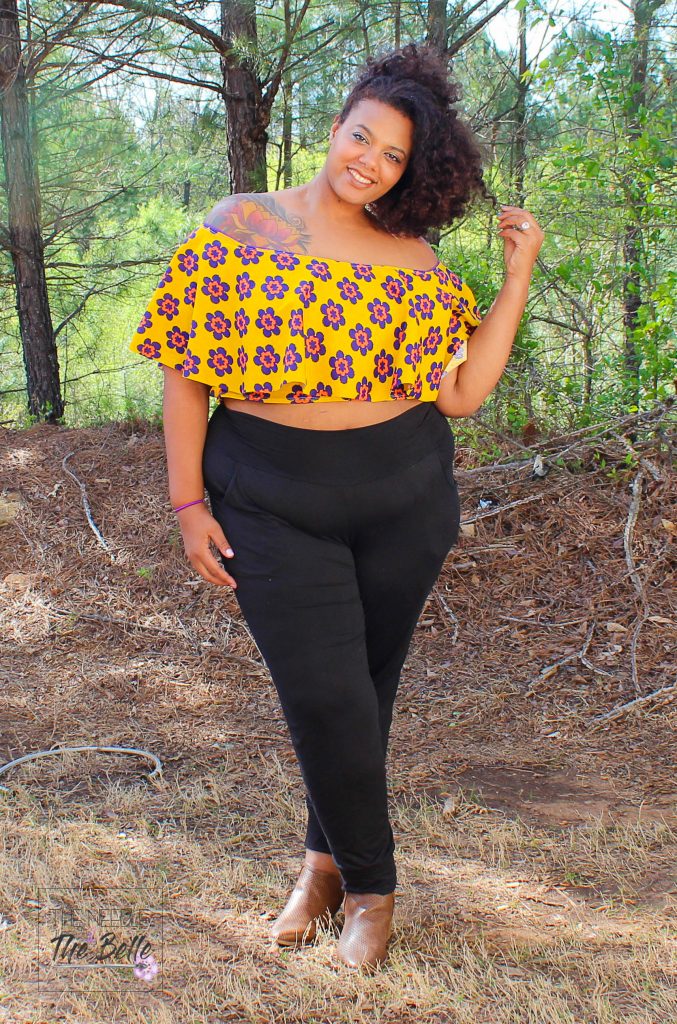 Rating
5 out of 5 needles for sure. It's very straightforward and a super easy sew.
Grab your patterns here:
Petite Stitchery Fusion Leggings
Don't forget that the Aaronica's Box of Faves is on pre-sale now!!! There's less than 10 boxes left for sale so be sure to grab yours soon!!!