Please note that the links here are affiliate links. I get a small percentage of any purchase made using said links.
I'm an 80s baby and a 90s kid. One of my favorite dresses as a kid was a babydoll dress. It was mint green and it this little bow in the front. When I wore it I felt amazing and like I was the cutest girl. I also remember how sad I was when I grew out of it.
And now Patterns for Pirates is allowing me to relive my childhood favorite dress with the Boho Babydoll Dress.
Patterns For Pirates Boho Babydoll Dress
This pattern has oodles of options. It has maxi, dress and top lengths. You can make a racer back tank, short, half, 3/4, or full length sleeves. So yeah, basically you're set for life with this pattern.
I think my favorite part about this is that I can make my girls dresses and they can relive my childhood. They love the flowy maxi just as much as I do.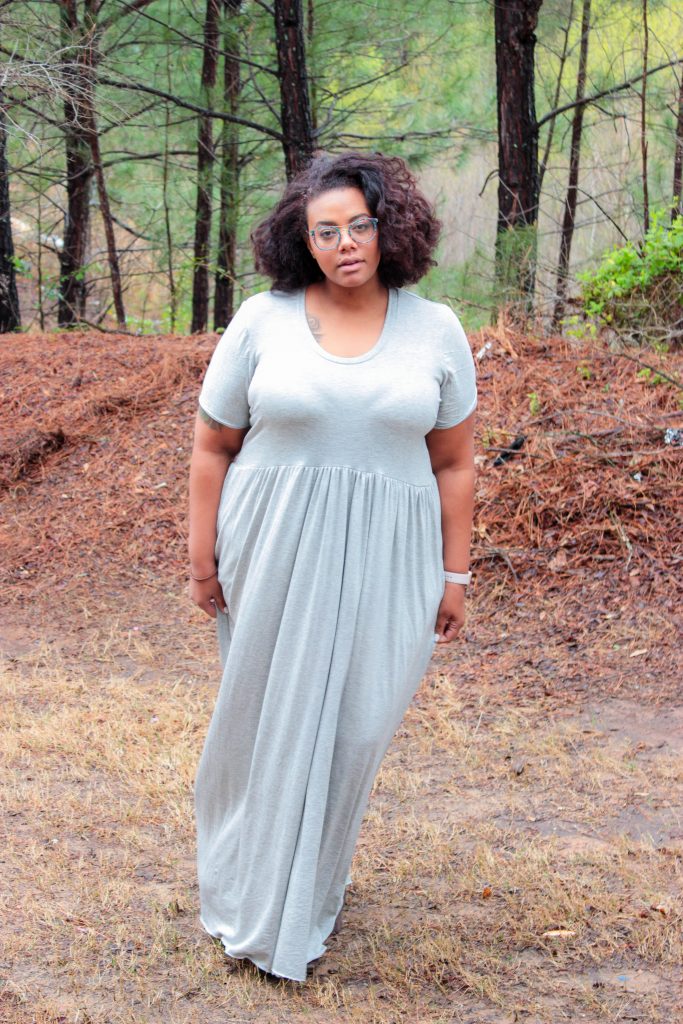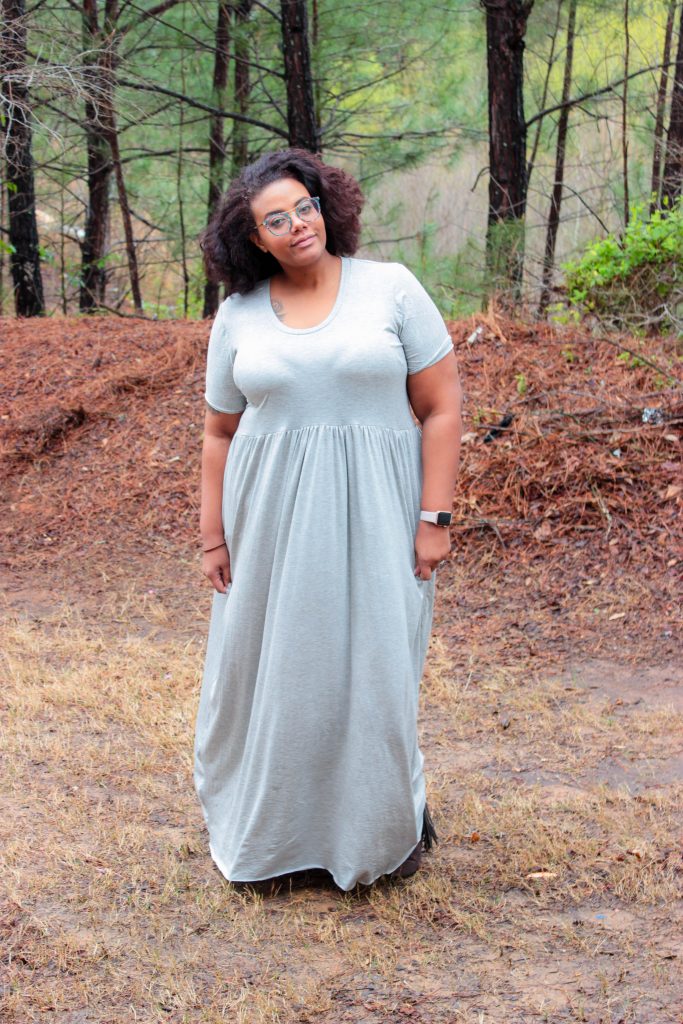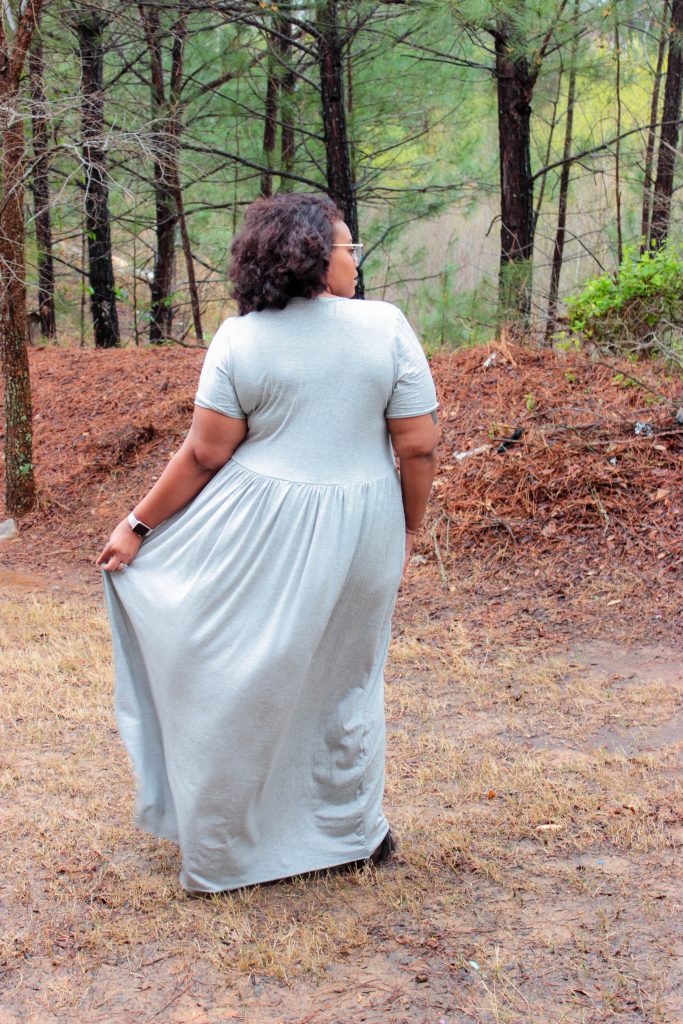 Pattern Construction
This was a really straightforward pattern. The only challenge in piecing the pattern together was how much space the skirt took up for the Women's Maxi Dress. That was a bit challenging since my table isn't a real cutting table size. But this pattern is soooooo easy to put together! I recommend using a serger when gathering since it makes life super easy and the gathers come out near perfection. I used to hate gathering until I used this method.
Pattern Styling & Fabric
I love the versatility that this pattern offers with the fabric choice. For my daughters, I chose to use some nice, boho-chic fabrics to give them that feel. For myself, I chose a simple solid gray. Mine is a Rayon Spandex blend I got locally. Both of the girls are cotton blends–Mini's is from Knitpop a couple years ago and ABC's is from the same place I got mine. I'm going to make them some tops as well to style with shorts and some gladiator sandals–super cute, right?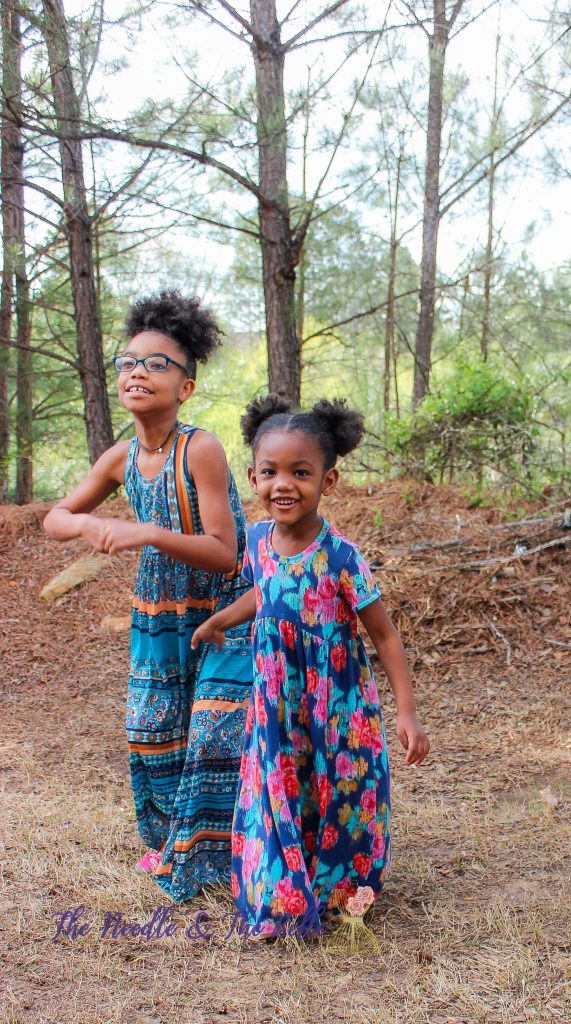 Rating
Definitely a 5 out of 5 needles!!! This is everything I've been waiting for!
Grab your patterns here:
Don't forget that the Aaronica's Box of Faves is on pre-sale now!!! There's less than 10 boxes left for sale so be sure to grab yours soon!!!