**Disclaimer: This post contains affiliate links.**
I love rompers. Like my love affair with them is something that is so deep that it can't be shaken. My oldest daughter loves them too. But my middle child? Nope. I made her a romper that was so cute out of some beautiful scuba knit. She excitedly tried it on thinking it was a dress and promptly made a disgusted face while taking it off.
The toddler despises rompers.
But then Rebecca Page came out with this beautiful romper and top pattern that I tested and low and behold the toddler loves it!!!
I was a little intimidated at first. There is a woven and knit option for this pattern which I absolutely love. I'm comfortable sewing with both knits and wovens but knits are normally faster for me to sew with. Since I was super pregnant when I made these I was on a bit of a time crunch.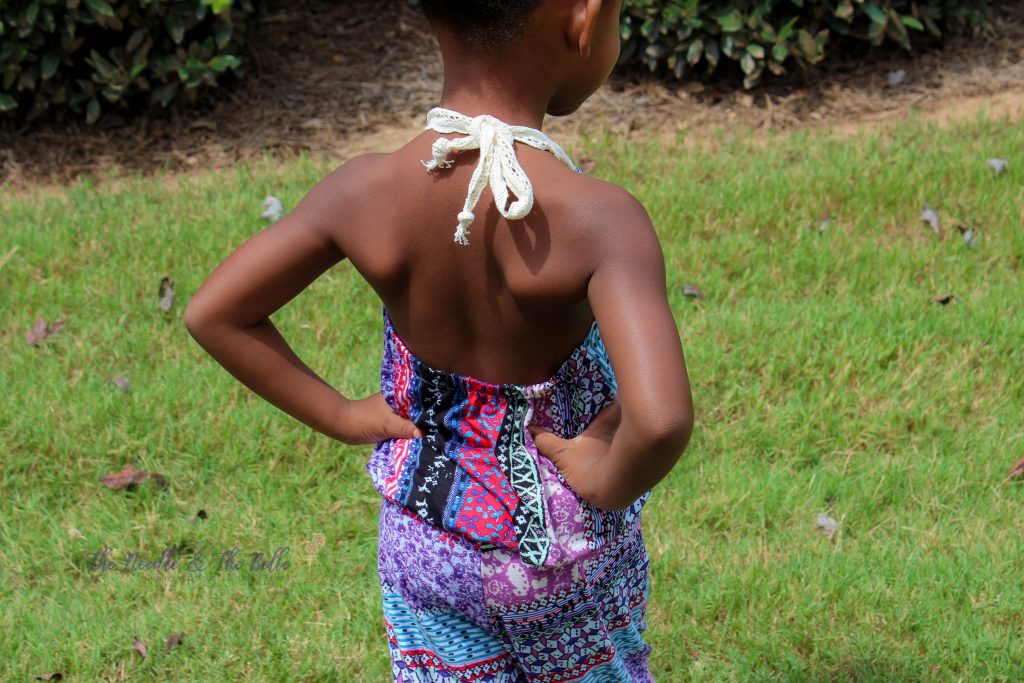 The pattern construction was easy and took no time. I opted no to cut out the elastic guides since they're included in the instructions and it's easier for me to just measure that way. Instead of making the neckties, I used some trim that I already had and matched both the fabric and feel of the pattern.
It took me about an hour to complete each romper from cutting out the pattern to finishing sewing.
What I Love
The pattern options are plenty. You can make these in shorts that have a bubble look or just plain. With the pants version you can leave them wide leg giving a more elegant appearance or add elastic that makes them look harem style for a more casual look. I also love that you can simply make a top. And there's a matching mom size too!!! When I get a chance I'll sew one of those up too.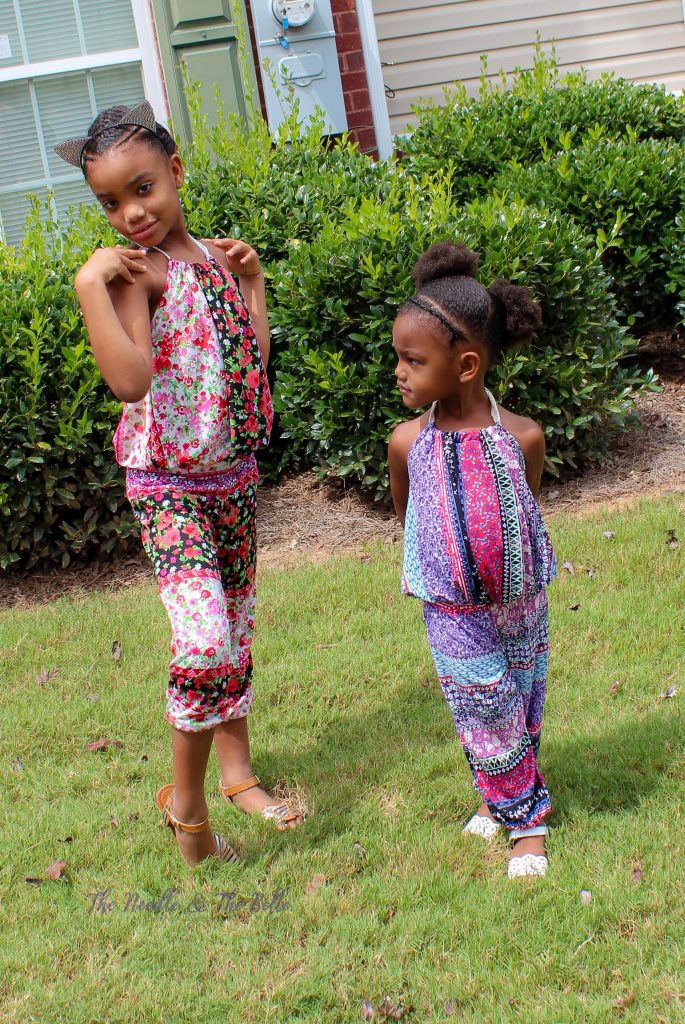 Pattern Rating
This gets rated a 4.5 out of 5 needles.
Grab your patterns here.