This post contains affiliate links.
I swear… Every time I'm on Pinterest I see some variation of the tulip dress. Some are maxi's, some are high-low hems, and some are your basic ones. Either way, I've always wanted one! So when Ellie & Mac tested theirs, I jumped on that bandwagon as fast as I could!
Ellie And Mac Tulip Dress & Tunic Pattern
Ok so let's talk pattern options. You can do two lengths–dress and tunic. I'm sure that more lengths can be hacked but that's another post for another day *wink wink*. It comes with short, 3/4 and long sleeves. There are no pockets here but I'm sure you can add them if you wanted.
Pattern Construction
The directions were pretty easy to follow–definitely way easier than I anticipated. I was thinking this was going to be a super hard dress to make but it wasn't! It didn't require too much paper while printing which is always a plus. The only part that could be seen as a little challenging was creating the tulip with the ruching. The ruching wasn't too hard but making sure it was even and lined up properly was a little bit of a challenge.
Fabric Options & Styling
You definitely want to make sure you're using a 4-way stretch. Because mama has a couple things to hide, I chose a cotton lycra. I think CL is way forgiving when smoothing out your lovely lady lumps on more fitted pieces. I actually made this fabric and was hoarding it for months until I could decide on the perfect pattern for it. This was it! I also love the versatility in styling it. I paired mine with Chucks but this could easily be dressed up with heels.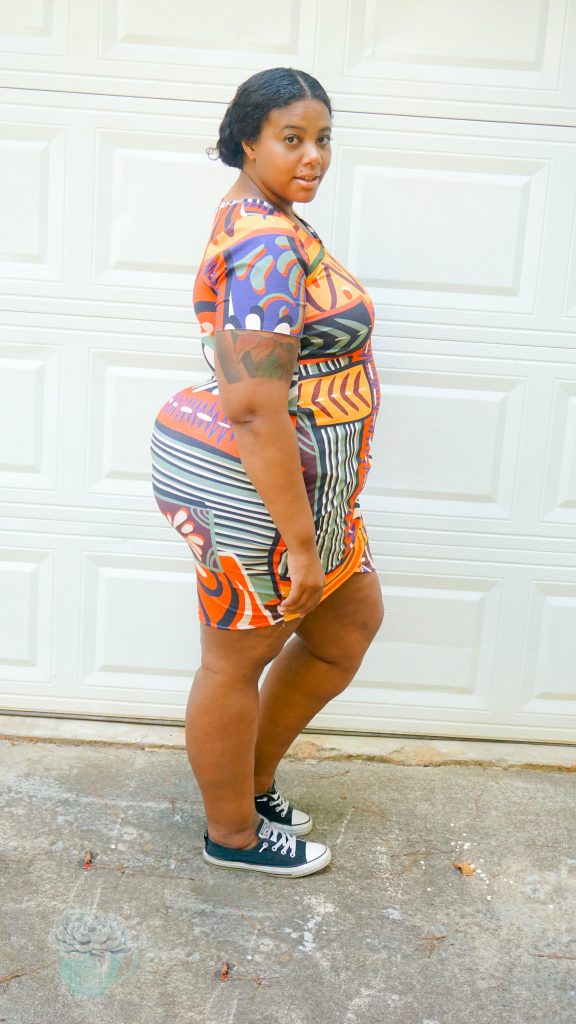 Rating
This is a must have pattern. It's soooo on trend that taking 2 hours to whip one up yourself is truly priceless! This pattern definitely gets 5 out of 5 needles!
Grab your pattern from EllieAndMac.com now!