I swear… 2018 I was a sewing fool! I just couldn't say no to all the tests and new techniques to try out. It caught up with me and I couldn't keep my blog up-to-date with all of them! 2018 was a year of epic pattern releases and I can't wait to share my favorites with you!
My Favorite 2018 Pattern Releases
It was hard to choose but these are some of my faves!
Going Home Sweater by Ellie and Mac
I loved how this raglan fit. I'm actually a huge fan of raglans that don't make me look like I'm a baseball reject. I made this one in a tunic version in a double brushed polyester plaid and it was all love!
Juliette Body Suit by Petite Stitchery
I'm an 80s baby and a 90s girl so this pattern took me back to my childhood when bodysuits were super in. I was super nervous about making one but it was really easy and now I've made 3 of this pattern and a couple of another body suit pattern.
The Family Go-To Jacket by Patterns for Pirates
Yes, I made my entire family jackets. This was one of my harder sews because it used techniques I wasn't familiar with but the face that I MADE US ALL JACKETS was really big to me!
The Women's Adeline from Made for Mermaids
I made two versions–long and short. The long is by far my favorite. I feel like a goddess whenever I wear it. I hacked it to create a suuuuuper low v-neck for my vow renewal as well as made my girls matching ones. It's such an easy pattern to work with.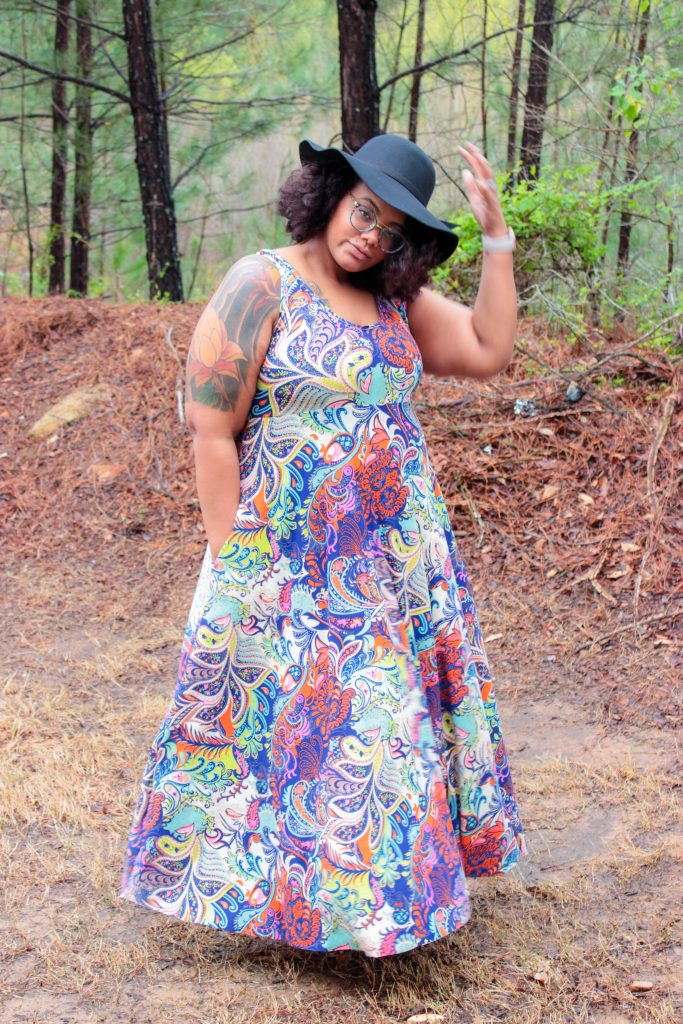 The Sierra Pattern from Made for Mermaids
This is a pattern I can't wait to make more of. I made the original in some suuuuper short shorts which I loved. I also hacked it into a pants romper with a zipper for nursing. I feel like a functional milk maid in this!
The Clueless Collection from Made for Mermaids
This was THE cutest collection ever!!!! I made some really quality skirts for my oldest and I. But this collection has socks, a blazer, bodysuit, skirt, sweater vest, and cardigan. It's a huge and really functional collection!
Harmony Harems by Petite Stitchery
I can't stop making these. When I left the corporate world, I actually used to make and sell Ankara print harem pants for babies. And now I've made them in French Terry, Cotton Lycra, and DBP. It's love.
Women's Serenity Top & Dress by Petite Stitchery
I saw a sweatshirt on Pinterest that said "Wifey" and I knew I had to have it. This pattern allowed me to essentially recreate it easily. It's soooo comfortable and was such an easy to make piece!