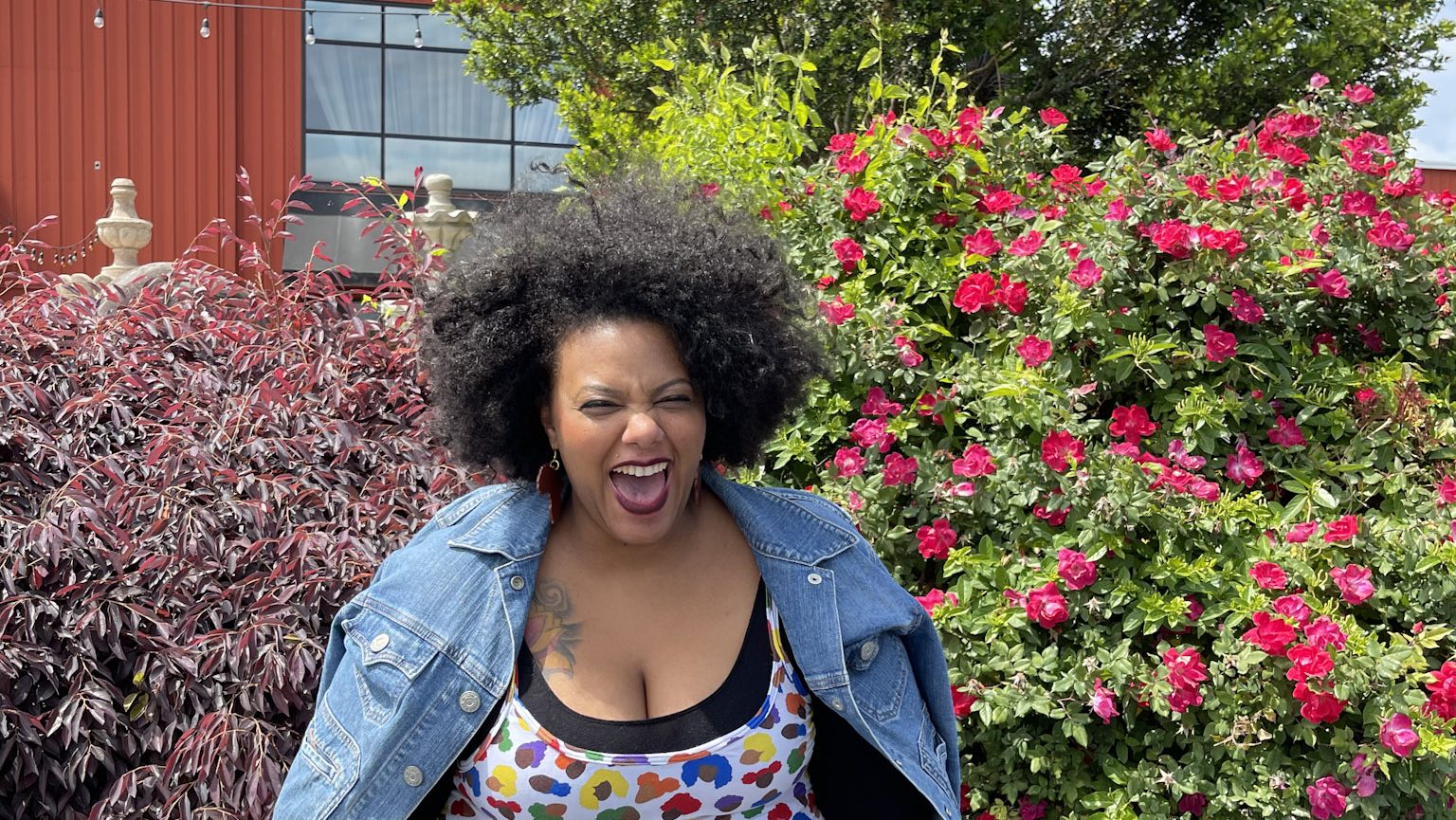 Plus-Size Street Style: Made For Mermaids Tai + Ruby
Friends, I finally left my house after being holed up for more than a year. I did it. I met up with some girlfriends and we went out to have lunch at a local eatery. But before I left, I seriously had to do a Pinterest search for "Plus-Size Brunch Outfits"–don't judge me! As I browsed some really cute images, I was inspired by a spaghetti (or noodle strap as my daughter calls it) midi dress with a shirt under it. It's still pretty chilly here in Atlanta sometimes so I knew this would be perfect–especially since I had my favorite Made for Mermaids Tai in black and colorful Ruby. So boom. Let's get into some plus-size street style: me made edition.
I'm not going to lie. I wanted to make a brand new outfit but that just wasn't in the cards for today. Also: I have made enough clothes this past year that I really don't need to make anything new!
Since we were going to eat, I knew I wanted to be in something that was not only comfortable but also stretchy just in case my belly got a little more full than anticipated–sis loooooves some chips and salsa! I made both of these pieces last year and knew it would be perfect. 
Me Made Plus-Size Street Style
The Made For Mermaids Tai Bodysuit + Midi Ruby Dress
Last year when the Made for Mermaids Ruby Dress pattern tested, I made an obscene amount. I mean, I have tie-dye, dinosaurs, solids, etc. It is the perfect layering piece.
This pattern comes in a couple of different lengths from a tank down to a maxi and everything in between. There's also the option to do a cute little slit in the front. Midi length is my absolute fave though. There's something about where it hits on your calf that is just so sexy to me! The Ruby is a form-fitting dress that has a sway-back adjustment already built-in. It is *chefs kiss* perfect for every body!
Styling a form fitting dress can be tricky because you don't want bunching underneath nor do you want the lines that can come with layering. This is why the Tai bodysuit was a perfect option. The Tai bodysuit has lots of options too–long/short sleeves and different cut lines for back and front pieces. I love a low back so all mine have that.
One of the things that I'm really happy that I did during the pandemic is start making basics from solids. I have so much fabric that is patterned but not enough solids to compliment this patterned makes. Having these solids in your wardrobes are key to building a versatile and cohesive closet. And also: Black is such a must in every wardrobe!